Who is Steve G. Jones, the clinical hypnotherapist?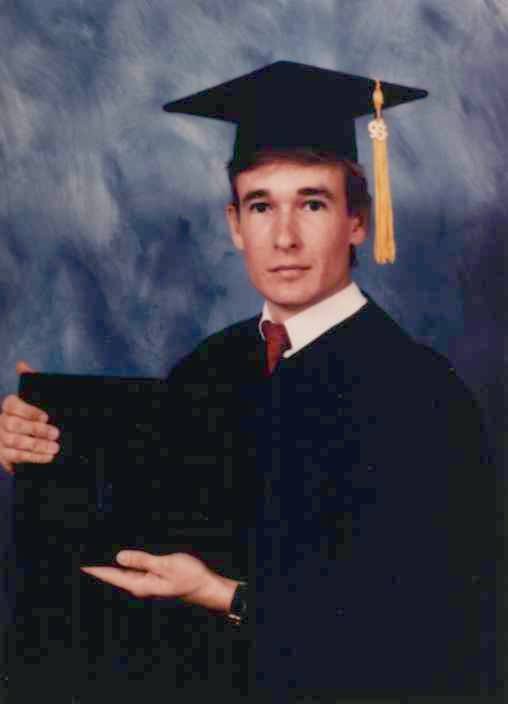 An internationally recognized expert in hypnosis, Dr. Steve G. Jones gained hypnosis certification in the 1980s, when he specialized in cognitive psychology and human learning at the University of Florida. After completing his psychology degree, he continued on to graduate school to qualify as a counselor and attain both a Master's degree and doctorate in education.
As a hypnotherapist, Steve G. Jones has worked with sale teams, individuals struggling with phobias, chronic illness or self-destructive habits. Throughout his practice and education, Steve G. Jones has also continued to train hypnotherapy students and publish academic papers in highly respected journals. Steve G. Jones' Facebook allows clients and other interested parties to follow his latest news and the developments in his practice.
Steve G. Jones Hypnosis Programs
Dr. Steve G. Jones has used his extensive education and practical expertise to develop successful hypnotherapy treatment programs targeting a wide variety of common personal difficulties. For example, some of his treatments focus on habits like nail biting, overeating, negative expressions of anger, and smoking. Meanwhile, others are geared towards the management of conditions like IBS or dental pain, and yet more revolve around helping people deal with confronting situations like exams, flying and giving presentations.
Reviews of Steve G. Jones consistently suggest that his approach to hypnotherapy is empathetic, patient and encouraging, helping his clients get the very best out of their lives. Steve G. Jones hypnosis downloads communicate this same positive and nurturing attitude, which combines with his scientific knowledge to boost the chances of successful treatment. As indicated in the Dr. Steve G. Jones biography above, he remains commitment to furthering research on hypnotherapy and to further refining the techniques he uses.
His work has helped hundreds of people over the years, and he counts Hollywood actors, producers, writers and directors among his most prominent clients. His highly specialized skillset, years of experience and personable approach to treatment makes him uniquely qualified to design hypnotherapy programs that really work. His treatment is a long-term investment, with benefits that have the potential to transform everything from physique to health, career and social life.
Steve G. Jones On Millionaire Matchmaker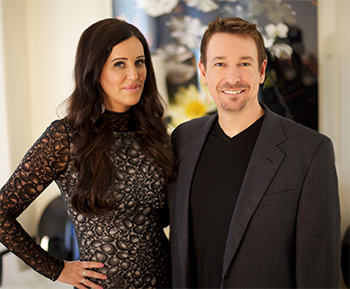 Steve Jones' work as a clinical hypnotherapist has attracted above average attention in the media. While part of his fame owes to his work with actors and directors, as a millionaire he is also unusually financially successful for a hypnotherapist. Consequently, he was chosen as a guest star on an episode of Bravo's Millionaire Matchmaker, a TV show hosted by Patti Stanger and which focuses on finding suitable romantic matches for wealthy single men and women. On Millionaire Matchmaker, Steve G. Jones displayed a level of candidness that illustrated the emotional openness and reflectiveness that play such a strong role in his hypnotherapy work.
After working with Patti Stanger on the show, Jones went on to further professional collaborations with both Stanger and Joe Vitale (a renowned expert on the Law of Attraction). Combining their expertise in psychology, manifestation, and relationships, they now run a dating website together.
Books By Steve G. Jones
Among the 22 books he has published on hypnosis, there are many that that complement Steve G. Jones' hypnosis downloads, providing further useful information on transforming and enhancing different aspects of life.
You Can Attract It Using the Law of Attraction to Get What You Want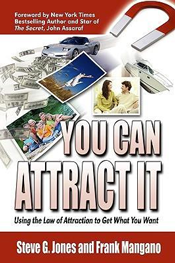 Co-authored with fellow Law of Attraction expert practitioner Frank Mangano, "You Can Attract It" is useful for anyone who feels a lack of fulfillment and satisfaction in everyday life—whatever the reason. In addition to explaining the basic tenants of the Law of Attraction in a way that makes sense even to those previously unfamiliar with the concept, Jones and Mangano outline a lifestyle program that can be combined with any major life goal. They also offer numerous Law of Attraction exercises designed to increase the reader's ability to create what they want and stop attracting the things they don't want.
Steve G. Jones' experience as a clinical hypnotherapist helps to ensure that his Law of Attraction techniques target the limiting beliefs located in the subconscious mind, changing the thought processes at the most powerful and basic level. The target mindset is a positive, abundance-attracting one that aims to bring better people and events into the reader's life. This mindset lays the groundwork for achieving all sorts of goals, both personally and professionally. Meanwhile, Frank Mangano adds a wealth of knowledge about alternative and innovative approaches to general health, weight loss and fitness.
Power of Thin: Change Your Thinking Change Your Weight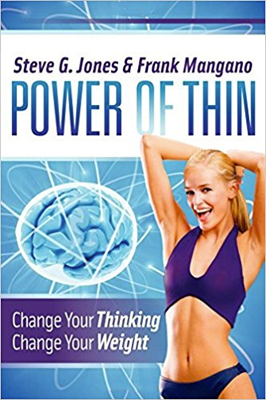 Praised for offering a clear and consistent formulate that can help almost anyone lose weight in a safe and consistent way, "Power of Thin: Change Your Thinking, Change Your Weight" explores how and why hypnosis is the best way to approach struggles with weight. Covering many of the aspects that were key to his hypnosis training, Steve Jones devotes this book to providing the tools required to revolutionize the reader's approach to food and diet. Reviews of the book stress that it is very easy to follow, produces tangible results, and can be read quickly without any specialized knowledge.
The key message at the heart of this book is that it is a person's subconscious wiring that determines how they think about weight, and that by using hypnosis to tap into the subconscious it is possible to shed the old beliefs and assumptions that have stood in the way of shedding excess pounds. Steve G. Jones imparts his best hypnosis techniques and explains how they can be used to kick-start a new, healthier lifestyle. As a bonus, the book contains a range of recipes that promote weight loss and overall fitness, making it easier for the user to immediately implement Jones' guidelines.
Friends Of Steve G. Jones

Steve G. Jones Review
If you want to learn more about Steve's work and how powerful it truly is, simply browse through his catalog of hypnosis downloads where you will find an abundance of programs that can help you get closer to a more perfect version of you.