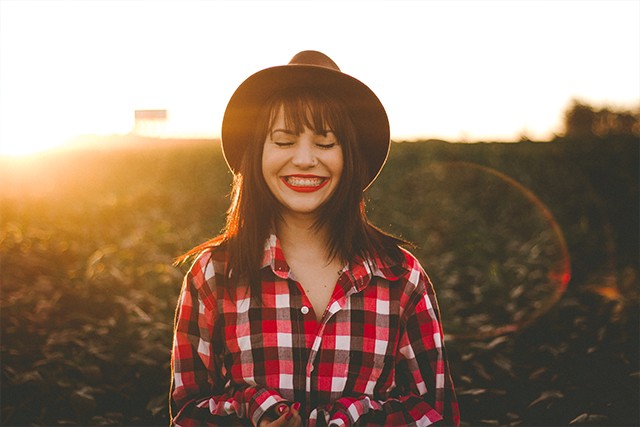 Hypnosis will not only treat your bad habits and phobias, but other aspects of your life that are perhaps affected by psychological factors.
Hypnotherapy isn't a cure-all, but it helps you get well on your way with whatever ails you.
The important thing to remember is that you must be a willing participant to be considered hypnotizable.
The hard work during hypnotherapy isn't entirely up to you, as the hypnotherapist will be leading the treatment, but you still have a big part to play to have positive results.
Your hypnotherapist will clearly explain what you need to do in order to have successful hypnotherapy.
Be sure to ask any questions you have so that you are fully comfortable with everything that will occur. Pretty soon you will be well on your way to a brand new you!
1. Manage Your Weight With Ease
Managing your weight may be a big focus in your life either because of a physical ailment or a mental block that causes you to not eat as much or overeat.
While a traditional doctor and therapist are important to have, to ensure you are keeping your physical self safe as well as keeping mentally well, hypnotherapy is a wonderful addition to your healthcare regime to keep your weight in a safe zone.
People who find it hard to control how much or what they eat in one sitting benefit greatly from hypnotherapy sessions due to the nature of hypnotherapy.
Hypnosis allows the therapist to redirect stressors and change behaviors from a subconscious level. The therapist can help you feel distaste for certain foods or help you key into your feelings or non-feelings of hunger so you can better control yourself in day to day life.
(Click here to discover how Weight Loss Hypnosis could change your life!)
2. Overcome Travel Anxieties
Fear of flying is a very real phobia and is a great cause of anxiety for many people across the globe.
Due to various circumstances many people still must travel on a constant basis whether it causes them distress or not. A hypnotherapist can be a great help to get past this common phobia.
Hypnotherapists are trained on how to safely unblock this uncomfortable fear, for good. Another common traveling anxiety is the fear of open water when traveling by boat, yacht or cruise ship.
This can also be addressed in hypnotherapy sessions to help you not feel that feeling of dread whenever you are near a body of water.
Hypnotherapy for fears and phobias has had quite high success rates because it is fairly easy to get to the root of fear and to change the response while you are highly open to suggestion.
3. Drive With Confidence
You're probably wondering how hypnosis and driving go together.
Well, if you're wondering, it probably isn't something you would benefit from. But if it has suddenly clicked in your mind that you could benefit from hypnotherapy to help with your driving, it is definitely something you should try.
Hypnotherapy for driving isn't just for those who are about to take a driving test, although it can be very beneficial for those individuals as well.
Hypnosis to help ease driving anxieties can be so beneficial for the driver in question, but also for everyone on the road.
There are a large number of people who have a fear of driving, getting into accidents, or other types of stress surrounding driving.
As you know, being behind the wheel of a car is a huge responsibility, and those on the road should feel fully ready for anything.
Hypnotherapists can help unblock any anxieties and help you keep super focused and clear-headed when behind the wheel. This type of therapy paired with daily practicing of mindfulness can really help.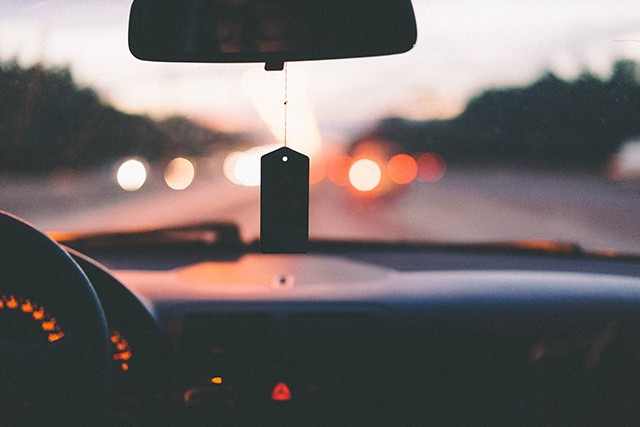 4. Get Help With Dependencies
There are plenty of traditional ways to get help with certain dependencies, such as drug rehabilitation treatment, Alcoholics Anonymous, and even traditional therapy to help with being dependent on other people in your life.
While these may all be necessary to your mental and physical well-being, hypnotherapy can help along the road to recovery immensely with just a few sessions.
If your dependency is mostly caused by a mental factor, a hypnotherapist can zero in on this and help direct your attention to something better for you whenever you have a craving.
Furthermore, hypnosis can help give you the confidence to take on the dependency so you can have your own control over yourself, your emotions and your choices.
5. Help Remove Any Speech Impairments
Impaired speech can be caused by a multitude of health reasons. While your family doctor can best prescribe a course of action for your specific diagnosis, there has been positive results from hypnotherapy with some speech impairments, most notably stuttering and stammering.
Both of these conditions can cause a person to feel anxious about speaking in front of others which often causes further episodes of stuttering.
Under hypnotherapy patients who usually stutter often speak with no stutter.
Hypnotherapists are then able to guide patients towards new ways to react in difficult situations and building their confidence from within to speak without fear of stuttering or stammering.
Dr. Gouri Laher was featured on a BBC show about stammering and has since found such relief from hypnotherapy that she has decided to practice it and is now a licensed hypnotherapist for those suffering with stuttering and stammering.
6. Never Fear Speaking In Public Again
Putting on any type of presentation in front of others—whether they are peers or strangers—is incredibly daunting for even the most seasoned presenter. Take matters into your own hands by overcoming the anxieties that go along with this type of public presenting.
Hypnotherapists are a great help in getting to the root of any problem, especially if it is due to anticipatory anxiety from a previous life stressor.
But a key in ongoing relaxation in public is to learn how to hypnotize yourself in private.
This way you can calm yourself day-to-day instead of having to wait for your next therapy session. This not only helps with anxieties related to public speaking but will, in turn, boost your confidence and even help you sleep better at night.
7. Become A Social Butterfly
Having a bit of social anxiety is quite common and is nothing to be ashamed of. This fear of social circumstances may stem from a bad experience in the past or the anticipation of a bad situation to come.
Either way, a hypnotherapist can help with your response to these anxieties so you can proceed with your daily life and change your behaviors.
A big thing that is affected along with social anxiety is confidence.
Finding ways both in the hypnotherapy session and outside to boost your confidence is quite important, and your hypnotherapist will help you with this.
This is another time that self-hypnosis practices can help you relax on the spot and in the moment, even when you haven't been in a hypnotherapy session for a while.